InSCOPE at LOPEC 2018 in Munich, Germany
Lopec is a meeting place for all the important players from printed electronics community. InSCOPE team had a pleasure to exhibit at Lopec this year, presenting the latest results and funding opportunities together with SmartEEs and Lyteus, the H2020 projects related to the flexible electronics technologies.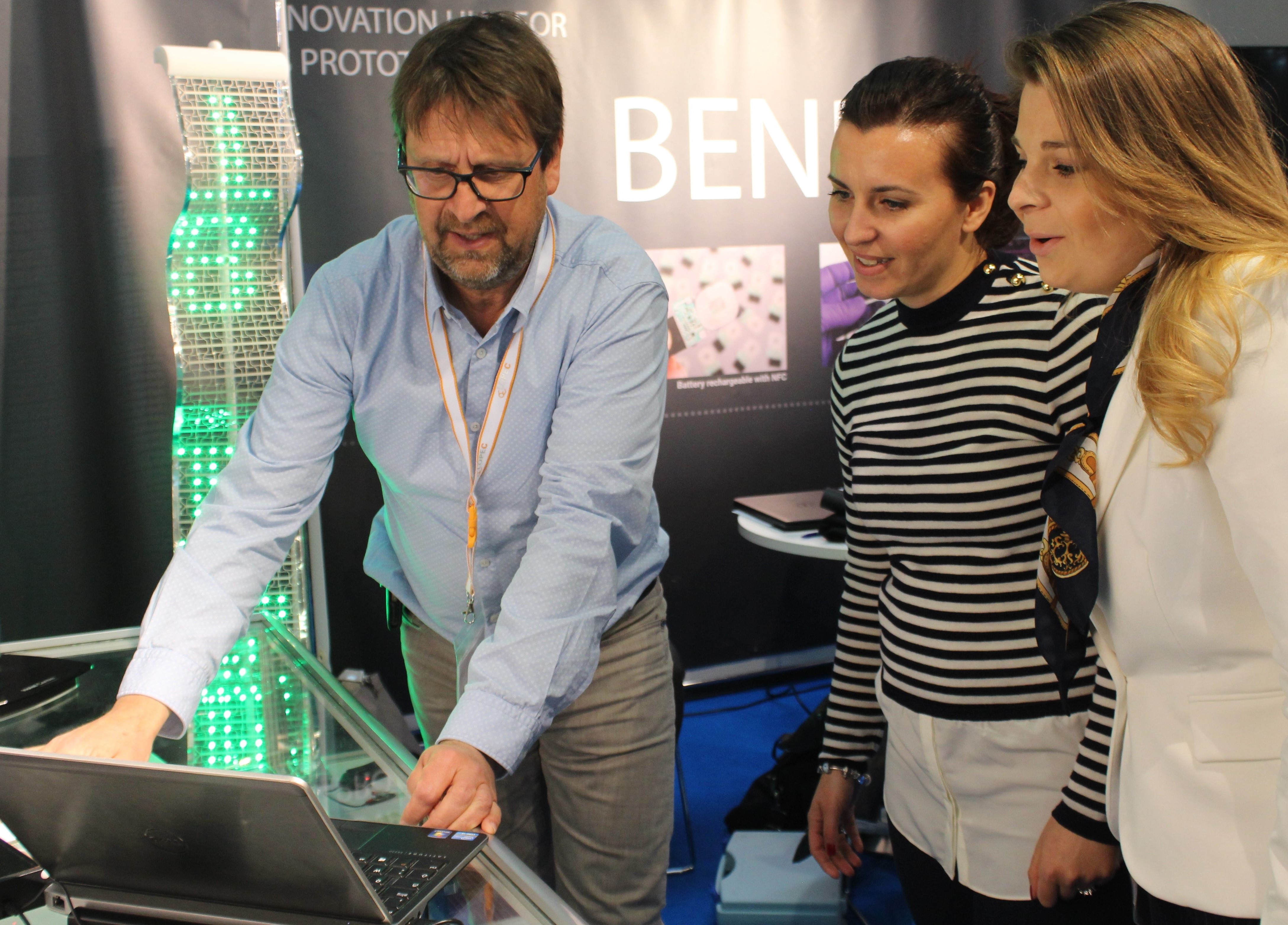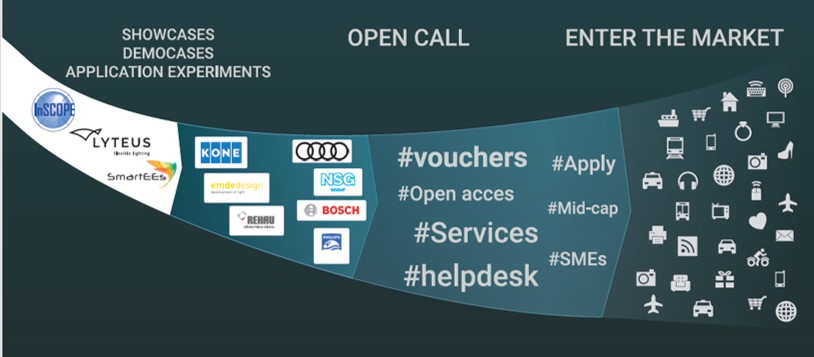 Visitors to our booth could discover some remarkable solutions of printed electronics technologies and benefit from the conversation with lead partners present at the stand. SmartEEs team presented their open call for the integration of flexible electronics technologies into novel products and encouraged potential applicants to apply for funding.  For all those companies that already have a prototype, InSCOPE is a great choice providing scaling-up services for H-TOLAE-enabled new features. The greatest eye-catcher was Lyteus, specialized in promoting flexibility of OLED lighting and showcasing plastic integrated products. Several interactive activities, such as a presentation from the Commission and a cocktail party were organized at our booth. Mr. Henri Hajbenbach, the EU Project officer, revealed that the EC supported Flexible and Large Area Electronics projects with more than 300M € of contribution over the past 13 years. Mr. Corne Rentrop (coordinator of InSCOPE project) had also talk in the plenary, a meeting place of about 180 speakers from 20s countries. During the two days of Lopec, visitors had a chance to explore interesting new ways on how printed electronics and hybrid manufacturing of integrated smart systems are changing the future. Here are some of the takeaways from this world's leading trade fair. The Karlsruhe Institute of Technology exhibited glasses with organic solar cells integrated into the lenses. The glasses display temperature and sunlight intensity. From the most modern technologies, the thinnest and most flexible electronics, the LG caught our attention with a 4.5 mm thick OLED TV. CuteCircuit, a UK based company, showcased a handbag that was not only beautiful but also interactive and transformable. It is app-controlled with display text, Tweets, and animations. Printed electronics opens up a gigantic market in which many other applications are conceivable and InSCOPE project proved that we are working towards its development.
LOPEC is, indeed, a one-stop – shop for creativity and turning interesting and daring ideas into reality. See you next time LOPEC.