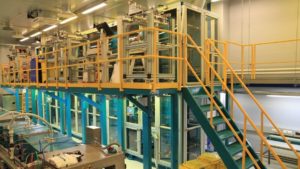 InSCOPE will set up an open access pilot line infrastructure for H-TOLAE

 technology, which is modular ensuring a comprehensive toolbox of printing, assembly, production integration and process validation distributed over the partners.
InSCOPE will ensure interoperability between the differing modules at the partners enabling end-users to combine different processes step from different partners in their process flow.
InSCOPE will validate the pilot line service through 4 Showcases and 15 development cases. The Showcases consist of H-TOLAE

 product prototypes at TRL 5 to be matured on functionality and on manufacturability, while the development cases are devoted to new functionalities enabled by H-TOLAE

. They are aimed at SME's interested in exploring the broad advantages H-TOLAE.
The applications addressed cover automotive, healthcare, smart packaging
 and buildings.